WELCOME TO
ARTSTUDIO.LA
Fine Arts & Music School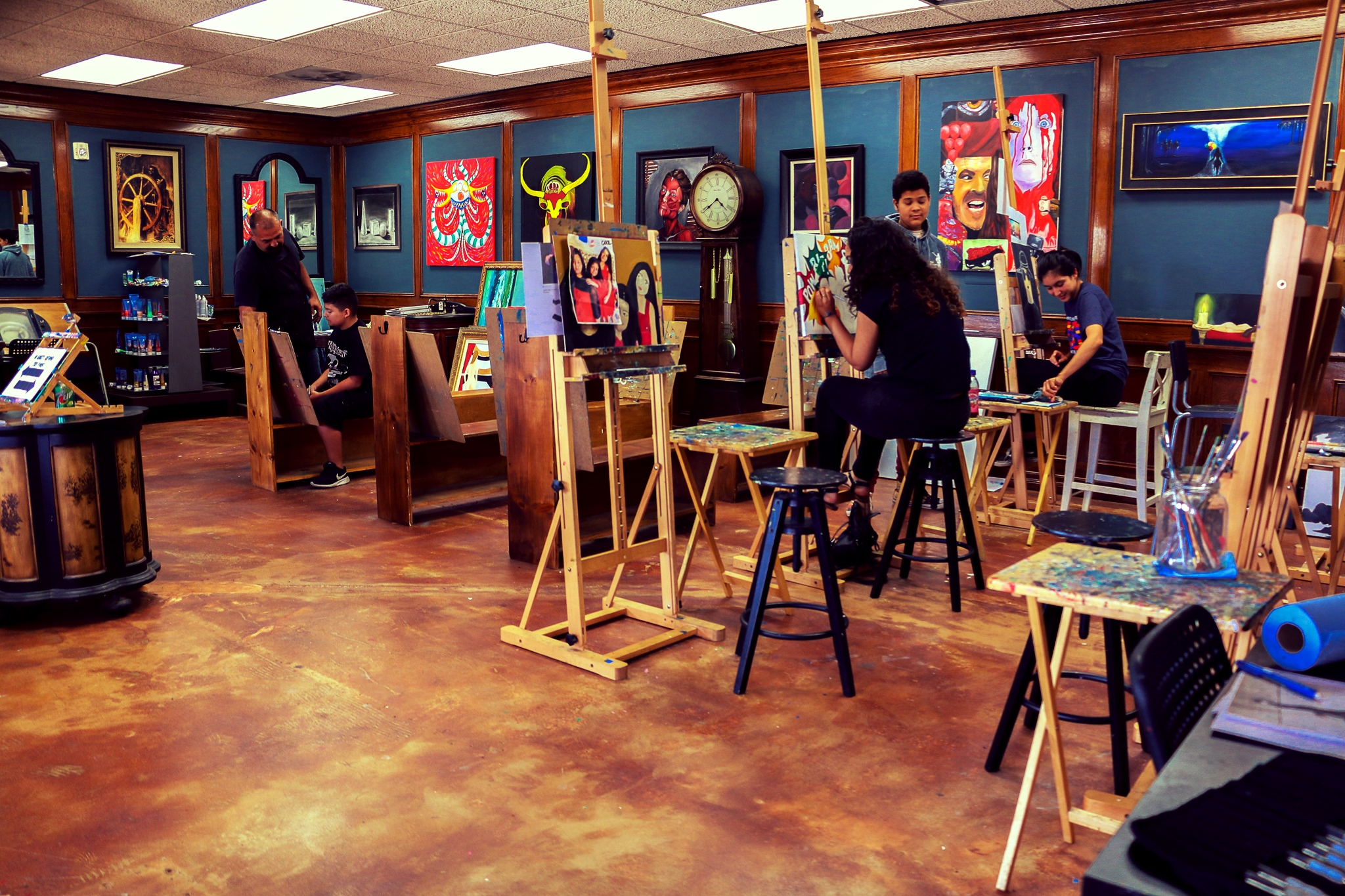 ARTSTUDIO.LA offers a comfortable studio environment to students throughout Los Angeles to come and learn at their own pace and style. Find the program that suits you!
ARTSTUDIO.LA recently expanded the studio space for musicians as well. Reserve the appropriate time you need to hone your music fundamentals with professional guidance!
ARTSTUDIO.LA partners with some of the most talented artists in Los Angeles to showcase works of art in open gallery settings. Schedule the next event to attend!
Our Philosophy
We, Maria Patrick and David Delgadillo, opened our first art studio in 2010 to create a one of a kind creative space in Los Angeles to learn the arts. As passionate artists ourselves and avid learners of the MONTESSORI METHOD, we invite all current and future artists to let us bring out the individualism you have inside. We will never be a typical school with strict class structures.
Instead, we DO PROMISE to welcome you into a comfortable setting with professional guidance that will help you learn the fundamental skills you need to be your UNIQUE ARTIST.